Sabaat OST Lyrics – Ali Sethi: Hum Tv Presenting you the Full OST of drama serial Sabaat. The Sabaat OST is sung by Ali Sethi and composed by Naveed Nashad. The Drama Sabaat OST Lyrics is written by Kashif Anwar, directed by Shehzad Kashmiri and presented by Momina Duraid. The Drama is Starring by Mawra Hussain, Osman Mukhtar, Ameer Gilani, Sarah Khan, Seemi Raheel, Syed Muhammad Ahmed, Jahanzeb, Abbas Ashraf Awan, Jaweria Kamran, Leyla Zuberi, Moazzam Ali Khan, and drama is written by Kashif Anwar.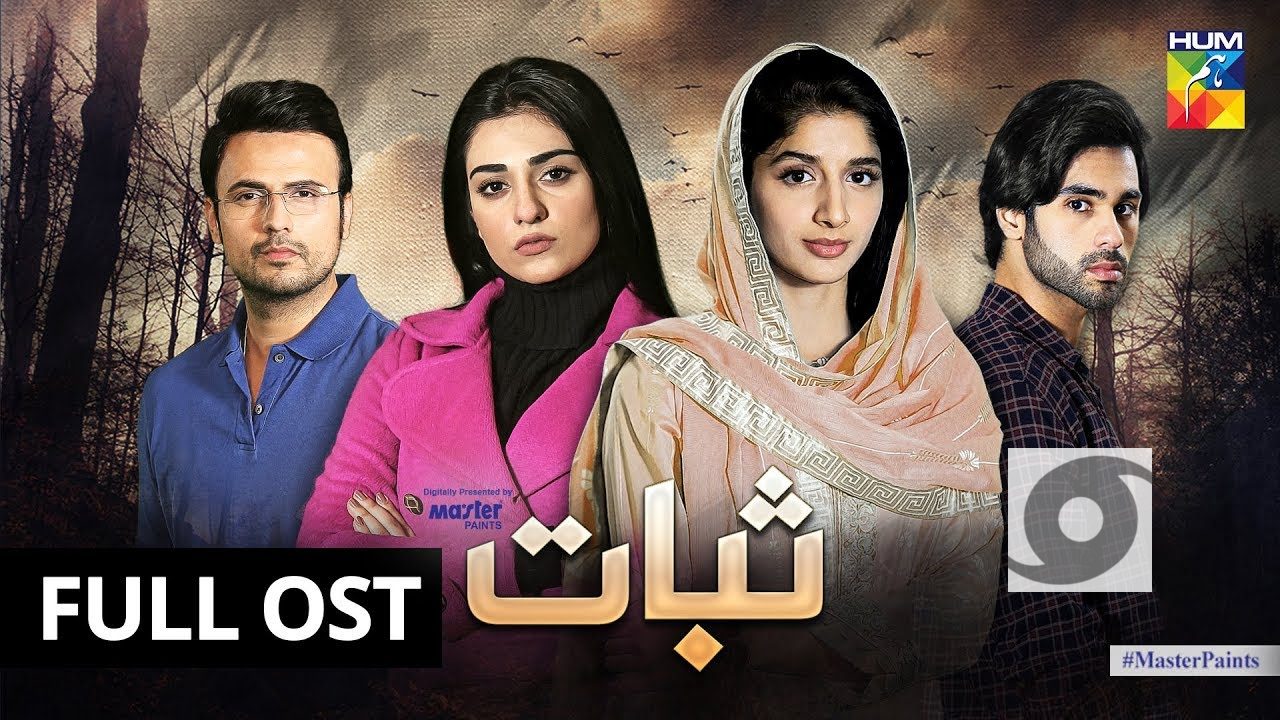 Sabaat OST Details:
Song: Sabaat OST Lyrics
Singer: Ali Sethi
Composer: Naveed Nashad
Lyricist: Kashif Anwar
Post: Apricot Post
Editor: Liaqat A.Baltee
D.O.P: Ehsun Kashmiri
Director: Shehzad Kashmiri
Producer: Momina Duraid
Channel: Hum Tv
Sabaat OST Lyrics:
Zindagi Paheli Hai
Zindagi Fasana Hai
Geet Gaaye Koi Bhi
Saath Gungunana Hai
Dar Gaaye Jo Raston Se
Ghar se Kaise Niklo Gay
Roz Inhi Raston pe
Tum Ko Aana Jana Hai
Zindagi Hai Ajnabi…
Yeh Karhi Musafatein Hain
Iss liye yeh soucha hai
Hath Tham Tera
Sath Chalte Jana Hai
Bhut Jo Khud Tarashe Thy
Ban Gaye Hai Sab
In Ko Zair Karna Hai
Ab Inhen Girana Hai
Zindagi Hai Ajnabi…
Zahn ke Dareechay Pr
Soch Ki Yeh Dastak Hai
Tum Ko Yad Rakhna Hai
Ya ke Bhool Jana
Tum Kabhi Jo Aao Tu
Saath Mil Ke Baithenge
Kya Se Kya Hue Hai Hum
Yeh Tumhen Batana Hai
Tum Badal Gaye Lekin
Main Wahi Pe Thehra Hoon
Tere Saath Bandha Jo
Ehd woh Nibhana Hai
Roze Meri Hasti Se
Rakh Udti Rahti Hai
Kho Diya Jo Tujhko Jo
Aur Kya Gawana Hai
Zindagi Hai Ajnabi….